Thursday Mar 09, 2023
Previewing ACEC's New Course on Diversity, Equity, Inclusion and Belonging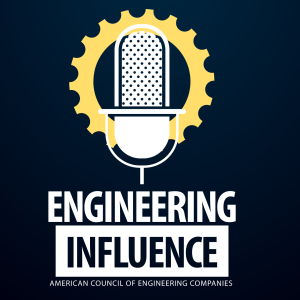 ACEC is holding a new 6-part course: Designing a Roadmap to Diversity, Equity, Inclusion, and Belonging, which kicks off in April. We interviewed the instructor for the course, Mindy Gulati. (https://program.acec.org/designing-a-roadmap-to-diversity).
Mindy Gulati is the founder and CEO of Fundamental Advisory, a consulting firm focused on advising businesses, nonprofits, and law firms on issues related to Diversity, Equity, and Inclusion. Using her expertise and personal approach, she designs strategic plans, drafts policies and procedures, and creates custom content and workshops for various organizations nationwide. Her focus is anti-racism and equity, implicit bias awareness, creating inclusive and innovative cultures, educating on the ethical implications of bias, and guiding organizations on legal issues such as sexual harassment and discrimination. Her approach provides the foundation for cultural change through awareness, storytelling, and understanding.
Course snapshot: Elevate your organization's success with ACEC's new comprehensive DEIB training program: Designing a Roadmap to Diversity, Equity, Inclusion, and Belonging. Our expert-led course will equip you with the knowledge and skills you need to assess, improve, and implement an effective DEIB plan that will enhance your firm's recruitment, retention, and overall culture. Throughout this six-week course, you'll design an action plan and implementation roadmap tailored to your firm's unique needs. Each interactive, live presentation offers a deeper understanding of DEIB concepts and strategies and is reinforced by weekly homework assignments that challenge you to put what you've learned into practice and outline a plan for your firm.