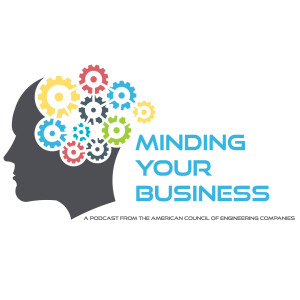 Tuesday Sep 07, 2021
Minding Your Business: Wes Guckert Shares the Secrets to Successful Business Development
One of the most daunting challenges is business development, the pursuit of strategic opportunities for the firm, whether that be new clients, more business from existing clients, or even new partnerships or business relationships. This can often feel like you're racing on a hamster wheel that is always accelerating.
Wes Guckert came on the program to help us dig into how to succeed at business development. President and CEO of The Traffic Group in White Marsh, MD., Wes is a frequent speaker on the subject and recently presented an online class for ACEC. 
Click here to link to the ACEC On-Demand class, What is BD's Secret Sauce?