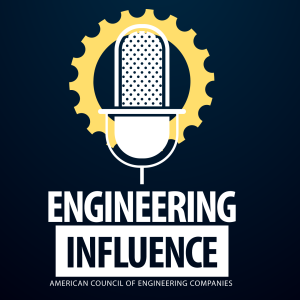 Thursday May 23, 2019
ACEC Introduces the Private Industry Brief - The Engineering Industry's Outlook for 2019
On this episode of Engineering Influence, Erin McLaughlin, ACEC's Senior Director of Private Market Resources, introduces a new data tool for the A/E industry: the Private Industry Brief. 
With each 4-to-6-page targeted issue, you'll learn which US geographic areas are trending hot and 'not' so you can make smart decisions about where to invest your resources. You'll also dive into sector-specific data relating to top clients, government affairs, and relevant education programs.
Download a copy of the Brief and subscribe for future editions here.