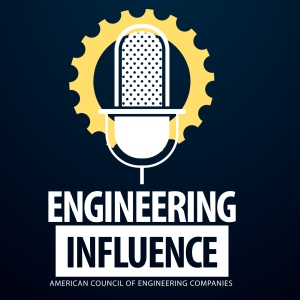 Friday Dec 18, 2020
A Conversation with Barge Design Solutions, the 2020 Grand Conceptor Recipient
Engineering Influence welcomed Carrie Stokes, Senior VP and Director of Site Solutions and Tom McComb, Senior Geologist and Senior Project Manager from Barge Design Solutions to the show to talk about their work on the 2020 EEA Grand Conceptor, the Cooperhill Watershed Restoration Project.
The Copperhill Watershed Restoration Project in Ducktown, Tenn. won the year's 2020 "Grand Conceptor" Award at the Engineering Excellence Awards Gala earlier this month, signifying the year's most outstanding engineering achievement.
A video about the project can be found here.
Designed by Barge Design Solutions in Nashville, the 20-year restoration project transformed a 50-square-mile site, severely damaged from more than a century of logging, mining and acid production, into a lush, clean and natural wonderland where residents now enjoy fishing, swimming and hiking.
Restoration efforts included disposal of mining waste, construction of clean-water diversions, re-establishment of natural, healthy communities of aquatic insects; and construction of new contaminant-filtering wetlands.
Before the restoration, the contaminated site was one of only two manmade features astronauts could see from space, along with the Great Wall of China.
Related links: